Deconstructions
Run Time: 90 min. Format: DCP Release Year: 2023
Part of UCLA Film & Television Archive's Imagining Indigenous Cinema: New Voices, New Visions
Filmmaker Zack Khalil in person
Deconstructions 
Unabashedly confrontational and anti-colonial, this shorts program examines institutional policies and scientific imperialism that have shaped the Indigenous American experience. Weaving narratives of human/land interrelationships and pairing striking cinematography with a reclamation of archival footage, filmmakers create stories of both introspection and resistance. These films embody the critical psyche of the colonized, while demanding accountability of the colonizer—all while maintaining a defiant resilience grounded in place-based identity.
We Live – U.S., 2019
A land-based performative action that examines extraction and explores the ethos of Indigenous futurism.
DCP, color, 3 min. Director: Cannupa Hanska Luger.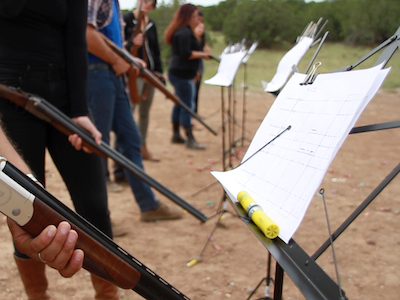 Report – U.S., 2015
A musical composition where the instruments played are firearms. Here, tools of violence are transformed into mechanisms for musical resistance.
DCP, color, 4 min. Director: Raven Chacon.
Culture Capture: Crimes Against Reality – U.S., 2020
Images of Indians are juxtaposed with those of monuments, deconstructing the meaning behind capturing and controlling Indigenous likeness.
DCP, color, 9 min. Director: New Red Order featuring Adam Khalil, Zack Khalil, Jackson Polys, Driftnote.

Pahá kiŋ lená wakháŋ – U.S., 2017
A non-linear conceptual journey of space, time and historical Indigenous movements.
DCP, color, 9 min. Director: Kite.
Faces, Displays, and Other Imaginary Things – U.S., 2020
The relationship between Indigenous land and Indigenous labor is examined on a drive through the Pacific Northwest.
DCP, color, 10 min. Director: Woodrow Hunt.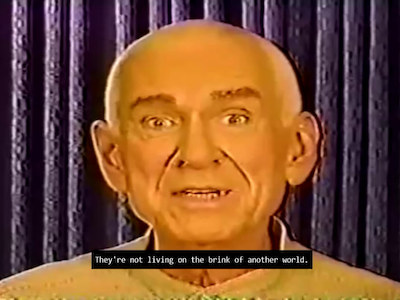 Fever Dream – U.S., 2021
A clash of image, sound, artificial intelligence and narration that exposes danger, denial and illusions. And aliens.
DCP, color, 11 min. Director: Kite, Devin Ronneberg.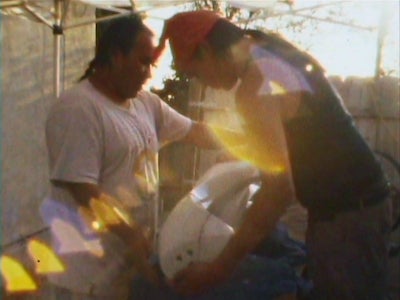 From Sea to See – U.S., 2014
A meditation on the legacy of Manifest Destiny and the greed of taking what cannot belong to anyone.
DCP, color, 8 min. Director: Eve-Lauryn LaFountain.
Out of Nothing – Canada, 2018
Weaving scientific exploration with the origin stories of the Shinnecock Nation, this short documentary questions origins and looks at the fascination of wanting to know where we came from.
DCP, color, 15 min. Director: Janna Kyllästinen, Alexandra Lazarowich.