WOMAN ON THE RUN (1950)
Presented by
Flicker Alley

&

The Film Noir Foundation
Followed by Q&A with Film Historian
Alan K. Rode
Date: Sat. May 7th
Time: 7:00 pm
Tickets: $10 General Admission / $8 Students & Seniors / $5 Members (copper & up)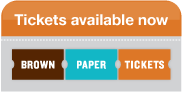 WOMAN ON THE RUN (1950)
Dir. Norman Foster, Starring Ann Sheridan, Dennis O'Keefe & Robert Keith
Restoration by UCLA Film and Television Archive
Runtime: 79 min
A lost gem rediscovered! Thanks to the efforts of the Film Noir Foundation, this terrific 1950 film noir, the only American print of which was burned in a 2008 fire, has been rescued and restored to its original luster. Join the wild chase around San Francisco as a man goes into hiding after witnessing a gangland execution. Police bird-dog his wife Eleanor (Ann Sheridan), certain she'll lead them to her husband, whose testimony against the killer could bring down a crime kingpin. But Eleanor and her hubbie are Splitsville—she never wants to see him again. When roguish newspaperman Danny Leggett (Dennis O'Keefe) charms Eleanor into helping him track down the hidden husband—there are unexpected, stunning, and poignant results. This nervy, shot-on-location thriller is a witty and wise look at the travails of romance and marriage, and perhaps the best cinematic depiction ever of mid-20th century San Francisco.
To learn more, visit the film's page at Flicker Alley.
Alan K. Rode was steeped in film history from the cradle. His grandfather was a colorful Hollywood musician (he sold bootleg whiskey from his violin case during Prohibition) composer and actor who was an assistant musical director at Universal Studios and later founded Corelli-Jacobs Recording Inc. in New York City. With his Mother's eclectic lineage including an Uncle who fought Jack Dempsey along with her birth Father who promoted rodeos at Gilmore Stadium with cowboy legend Hoot Gibson, the family dinner table was enlivened by myriad tales about the golden years of Hollywood.
Alan programs and hosts diverse cinema events including the American Cinematheque's Festival of Horror and Fantasy and an extensive Warner Brothers retrospective – The Brothers Warner – at the Egyptian Theatre in Hollywood. His original series of film noir programs including: Amnesia – Film Noir's Version of the Common Cold, Greenstreet and Lorre and Red, White and Black: Film Noir and the Blacklist, played for eight consecutive months at the historic Silent Movie Theatre in Los Angeles. Alan is the director and treasurer of the Film Noir Foundation. He co-programs and co-hosts several of the renowned NOIR CITY film festivals with FNF President, the "Czar of Noir" Eddie Muller.
Alan contributes narrative commentaries and also appears as an expert commentator on DVD classic film releases of all genres. He is featured on the recently restored New York Confidential and The Prowler DVDs and on the forthcoming Blu-Ray editions of the 70th anniversary of Casablanca and From Here to Eternity. He is a member of the Writer's Guild, the Biographers International Organization, the American Film Institute and served on the film selection board of the Los Angeles Conservancy.