VIDIOTS Cinema Selects:
THE MEND

playing in the Vidiots Annex Oct. 9th – 11th

For one weekend a month, the newly renovated Vidiots Annex will be transforming into the VIDIOTS Cinema Selects micro-cinema, presenting special limited runs of new, independent films, handpicked and personally recommended by Vidiots' staff.

With 30 years of trusted movie recommendations under our belts, VIDIOTS Cinema Selects is upping the ante seeking out and presenting unique, daring and entertaining films that demand to be seen on a big screen, with an audience. VIDIOTS Cinema Selects will bring the theatrical experience inside the video store with multiple showtimes daily and (reasonably priced) soda, candy and popcorn!

Our inaugural selection, THE MEND, a 'stressed out comedy,' is the debt film from writer/director John Magary and stars Josh Lucas (Undertow), Stephen Plunkett, Lucy Owen (Higher Ground) and Mickey Sumner (Frances Ha). It premiered at the 2014 SXSW Film Festival and won "Best American Film" at the Possible Worlds Film Festival in Sydney, Australia.
THE MEND: 10/9 – 10/11
SHOWTIMES:
Fri. 10/9 – 8:00pm
Sat. 10/10 – 5:00pm & 8:00pm
Sun. 10/11 – 2:30pm, 5:00pm & 8:00pm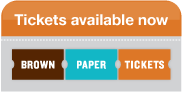 General Admission: $8 / Student & Senior: $6
"Bizarre and beautiful and organic." – David Gordon Green, Director (All the Pretty Girls, George Washington)
"The Mend's unusual pairing of style and story makes it enthrallingly upredictable. It's like if Polanski directed a script by Noah Baumbach." – Clay Keller, Vidiots clerk / VCS programmer
"The idiosyncratic music, by Judd Greenstein and Michi Wiancko, strays far from the kind of cheesy score that tells you what to think and feel." – Angela Matano, Vidiots clerk / VCS programmer
"One of the very best American independent films you'll see this year!" – Bilge Elbiri, New York Magazine / Vulture
About THE MEND:
For anyone who's ever loathed and loved a sibling in equal measure, THE MEND, is the wonderfully strange and acidic debut comedy from writer/director John Magary. Shot through with the wicked humor and anarchy of Bruce Robinson's WITHNAIL & I and Mike Leigh's NAKED, The Mend follows a mismatched yin-yang pair of NYC brothers, loose cannon Mat (Josh Lucas in a career-best performance) and put-upon Alan (Stephen Plunkett) as they stagger dimly towards some understanding of love, women, masculinity and what it truly means to be a brother. – Cinelicious Pics
Featuring a gorgeous, minimalist score by Michi Wiancko & Judd Greenstein and beautiful, fluid cinematography by Chris Teague (OBVIOUS CHILD), the film unfolds as three stylistically distinct but interwoven acts, each with its own mesmerizing rhythm. With superb supporting performances by Mickey Sumner (FRANCES HA) and Lucy Owen as the brothers' sharp-tongued girlfriends. – Cinelicious Pics
VIDIOTS Cinema Selects is a new monthly series brought to you by programmers, and Vidiots clerks, Angela Matano & Clay Keller.