VIDIOTS Cinema Selects:
HITCHCOCK/TRUFFAUT

playing in the Vidiots Annex Jan. 15th-17th

For one weekend a month, the newly renovated Vidiots Annex will be transforming into the VIDIOTS Cinema Selects micro-cinema, presenting special limited runs of new, independent films, handpicked and personally recommended by Vidiots' staff.

With 30 years of trusted movie recommendations under our belts, VIDIOTS Cinema Selects is upping the ante seeking out and presenting unique, daring and entertaining films that demand to be seen on a big screen, with an audience. VIDIOTS Cinema Selects will bring the theatrical experience inside the video store with multiple showtimes and (reasonably priced) soda, candy and popcorn!

Our selection for January is the documentary HITCHCOCK/TRUFFAUT. In 1962, Alfred Hitchcock and Francois Truffaut locked themselves away in Hollywood for a week to excavate the secrets behind the mise-en-scene in cinema. Based on the original recordings of this meeting – used to produce the mythical book Hitchcock/Truffaut – this film illustrates the greatest cinema lesson of all time and plummets us into the world of the creator of Psycho, The Birds, and Vertigo. Hitchcock's incredibly modern art is elucidated and explained by today's leading filmmakers: Martin Scorsese, David Fincher, Arnaud Desplechin, Kiyoshi Kurosawa, Wes Anderson, James Gray, Olivier Assayas, Richard Linklater, Peter Bogdanovich and Paul Schrader.
HITCHCOCK/TRUFFAUT: 1/15 – 1/17
SHOWTIMES:
Fri. 1/15 – 8:00pm
Sat. 1/16 – 8:00pm
Sun. 1/17 – 2:00pm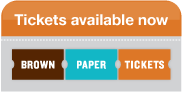 General Admission: $8 / Student, Senior & Member: $6
Directed by: Kent Jones
Runtime: 80 min
"Nirvana for movie lovers." – Peter Travers, Rolling Stone
"A little slice of film buff-heaven." – Screen Daily
"Will thrill you and change the way you watch movies." – Esquire.com
Visit the film's website for more info.
VIDIOTS Cinema Selects is a monthly series brought to you by programmers, and Vidiots clerks, Angela Matano & Clay Keller.