VIDIOTS Cinema Selects:
FINDERS KEEPERS

playing in the Vidiots Annex Nov. 20th-22nd

For one weekend a month, the newly renovated Vidiots Annex will be transforming into the VIDIOTS Cinema Selects micro-cinema, presenting special limited runs of new, independent films, handpicked and personally recommended by Vidiots' staff.

With 30 years of trusted movie recommendations under our belts, VIDIOTS Cinema Selects is upping the ante seeking out and presenting unique, daring and entertaining films that demand to be seen on a big screen, with an audience. VIDIOTS Cinema Selects will bring the theatrical experience inside the video store with multiple showtimes and (reasonably priced) soda, candy and popcorn!

Our selection for November, FINDERS KEEPERS, is a fascinating documentary about recovering addict and amputee John Wood, who finds himself in a stranger-than-fiction battle to reclaim his mummified leg from Southern entrepreneur Shannon Whisnant who found it in a grill he bought at an auction and believes it to be his rightful property.
FINDERS KEEPERS: 11/20 – 11/22
SHOWTIMES:
Fri. 11/20 – 8:00pm
Sat. 11/21 – 8:00pm
Sun. 11/22 – 8:00pm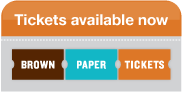 General Admission: $8 / Student, Senior & Member: $6
About FINDERS KEEPERS:
When his amputated leg is discovered in a grill sold at a North Carolina auction, John Wood finds himself at the center of a worldwide media frenzy. Believing the new-found attention to be his chance at doing some great things in an otherwise disappointing, wayward life, he's quickly swept up in the hysteria as the leg's enterprising buyer, Shannon Whisnant, then sues to regain its custody. But the stranger-than-fiction chain of events, fueling John's drug addiction is compounded by generations of his familial dysfunction soon sets John on the streets and heading to his certain demise. Just in time, however, another twist in these fantastical occurrences gives John a final shot at becoming whole for the first time in his life.
VIDIOTS Cinema Selects is a monthly series brought to you by programmers, and Vidiots clerks, Angela Matano & Clay Keller.