WHAT SEX AM I?
Wednesday, August 31st, 7:30 pm
Tickets: $6 General Admission / FREE Students & Seniors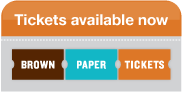 Cinephiles, culture vultures, and curiosity seekers take heart, the Vidiots Foundation's new "VHS Vault" screening series monthly presents films from our rare collection for your viewing pleasure. Each screening is followed by an extended conversation featuring a panel of filmmakers, programmers, critics, and experts. Based on more than thirty-years of meticulous collection, Vidiots' library holds thousands of rare titles guaranteed to make you think, feel, and see the cinematic landscape in new and different ways. A combination of socially-conscious, entertaining, and educational films will speak to the eclectic nature of Los Angeles and cater to the city's diverse interests, cultures, communities, and generations. This monthly screening series is made possible by a grant from the City of Santa Monica Cultural Affairs Division.
What Sex Am I? chronicles a group of transgender individuals in the mid-1980s as they attempt to live as fully and openly as possible. Having originally aired on HBO in 1985, this moving and enlightening documentary, directed by Academy-Award Winner Lee Grant, remains as relevant as ever. The short follow-up film 30 Years Later: Lee Grant, directed by Taylor A. Purdee, features an interview with Grant herself, and will play after the feature.
RUN TIME: 57 minutes
Featuring: Christine Jorgensen, Monica Lynn B.

Director: Lee Grant

Producer: Milton Justice

Editors: Joanne Burke, Stephanie Palewski
30 Years Later: Lee Grant follows up where What Sex Am I? left off, with Lee Grant discussing changes in the trans community over the last thirty years.
RUN TIME: 8 minutes
Featuring: Lee Grant

Director: Taylor A. Purdee

Producers: Roberta Morris Purdee, Taylor Purdee

Editor: Taylor A. Purdee

Cinematographer: Taylor A. Purdee
The screening will be followed by a conversation featuring a panel which includes riKu Matsuda (Senior Intergroup Relations Specialist for LA County Commission on Human Relations), Melissa Gilleece, C.Ht. (Associate Instructor at the Hypnosis Motivational Institute), and more.
riKu Matsuda is a Senior Intergroup Relations Specialist for the LA County Commission on Human Relations in the Department of Community and Senior Services. He works as an analyst for the annual Hate Crime Report and leads the Commission's initiative to end violence against transgender and non-binary communities in LA County.
Melissa Gilleece, C.Ht. is a Clinical Hypnotherapist in West Los Angeles, and someone who changed her gender over 20 years ago. She is currently an Associate Instructor at the Hypnosis Motivational Institute in Tarzana, CA. – and past recipient of their Directors & Clinical Achievement Awards for exceptional professionalism and accomplishments during clinical residency.
In her West Los Angeles private practive, Melissa specializes in helping people from the LGBT community; helping them to navigate a variety of issues, including Procrastination, Self-Image, Worry, Fears, Insomnia, Self-Sabotaging, Writers Block, Obsessive Compulsive Disorder (OCD), and of course Gener Identity. Through her compassionate nature, appreciation, respect for others, Melissa remains focused on the one thing she is here to do – to help you solve your problems…to help you feel better, more relaxed, peaceful and happier. So, that you can become your most authentic self.
Click Here for Melissa's Contact Information
This program was made possible by: