UFOria  (1985) screening followed by Q&A with director John Binder, producer Jeanne Field, and actor Darrell Larson.
Wednesday, September 28th, 7:30 pm
Tickets: $6 General Admission / FREE Students & Seniors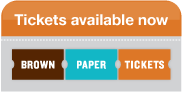 Cinephiles, culture vultures, and curiosity seekers take heart, the Vidiots Foundation's new "VHS Vault" screening series monthly presents films from our rare collection for your viewing pleasure. Each screening is followed by an extended conversation featring a panel of filmmakers, programmers, critics, and experts. Based on more than thirty-years of meticulous collection, Vidiots' library holds thousands of rare titles guaranteed to make you think, feel and see the cinematic landscape in new and different ways. A combination of socially-conscious, entertaining, and educational films speak to the eclectic nature of Los Angeles and cater to the city's diverse interests, cultures, communities, and generations. This monthly screening series is made possible by a grant from the City of Santa Monica Cultural Affairs Division.
Released in 1985, the year Vidiots opened, John Binder's UFOria was hailed by Roger Ebert as "a series of delights and small treasures." Starring a triumvirate of acting greats, Fred Ward, Harry Dean Stanton, and Cindy Williams, UFOria follows a small-time confidence man (Ward), a cynical "preacher" (Stanton), and a true "believer" Arlene (Williams) on a journey of mercenary capitalism, as the men attempt to exploit Arlene's faith for profit. Vincent Canby of The New York Times called the film "exuberantly nutty," and we can't think of anything better to mark our second VHS Vault screening, especially as we gear up for our first annual Harry Dean Stanton Award tribute!
RUN TIME: 1 hr. 40 minutes
Starring: Cindy Williams, Fred Ward, Harry Dean Stanton, Darrell Larson

Director: John Binder

Producers: Jeanne Field, Barry Krost, Melvin Simon, Susan Spinks, Gordon Wolf

Editor: Dennis M. Hill

Cinematographer: David Myers
This program was made possible by: