Votes for Women (1997) screening followed by extended conversation with Pamela Adlon, Sarah Heyward, and moderator Darby C. Maloney
Friday, December 16th, 7:30 pm
Tickets: $6 General Admission / FREE Students & Seniors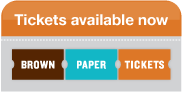 Cinephiles, culture vultures, and curiosity seekers take heart, the Vidiots Foundation's new "VHS Vault" screening series monthly presents films from our rare collection for your viewing pleasure. Each screening is followed by an extended conversation featring a panel of filmmakers, programmers, critics, and experts. Based on more than thirty-years of meticulous collection, Vidiots' library holds thousands of rare titles guaranteed to make you think, feel and see the cinematic landscape in new and different ways. A combination of socially-conscious, entertaining, and educational films speak to the eclectic nature of Los Angeles and cater to the city's diverse interests, cultures, communities, and generations. This monthly screening series is made possible by a grant from the City of Santa Monica Cultural Affairs Division.
This month's VHS Vault selection, the 1997 short documentary Votes for Women is a fascinating and concise account of the decades-long struggle for women's suffrage. Featuring rare archival footage, the film leads up to the contemporary women's movement. Following the screening, acclaimed actress/creator Pamela Adlon (Better Things, Louie) and celebrated writer/producer Sarah Heyward (Girls), Jessica Brown-Clark (board member of Young Proessionals group at Planned Parenthood), and moderator Darby C. Maloney, of KPCC's "The Frame," will take part in a lively, and undoubtedly inspirational, conversation about our post-election state of mind, the current climate for women in entertainment, and where we go from here.
RUN TIME: 20 minutes
FILM CREDITS:
Directors/Producers: Kay Weaver, Martha Wheelock
Featuring: Constance Towers, Jean Stapleton, John Wesley, Rue McClanahan, Susan Clark, Carole Ita White, Marla Gibbs, Liz Torres, Kathy Najimy, Susan Ruttan
Pamela Adlon
Creator of the insightful and hilarious F/X series Better Things (recently renewed for a second season), Pamela Adlon is also an actress, voice actress, producer, and screenwriter. Perhaps most famous for voicing the charater Bobby Hill on King of the Hill, Adlon has also had memorable roles on Louie, Californication, and in the 2016 Sundance Audience Award-winning feature film First Girl I Loved. With Better Things, a semi-autobiographical show about a single mom and her three daughters, Adlon's singular and insightful point of view comes at just the right moment.
Sarah Heyward
Sarah Heyward is a writer and producer for the critically acclaimed HBO series Girls. A member of the writing staff since the show's first season, she wrote the episodes "Bad Friend," "Incidentals," and "Female Author." Heyward's first feature-length script, Sister-in-Law sold to Good Universe in 2013. Before becoming a screenwriter, Heyward attended Harvard College and received her M.F.A. in Fiction from the Iowa Writers' Workshop where she was the recipient of the Maytag Fellowship as well as the Richard Yates Short Story Prize. She is currently at work on new feature projects for Good Universe and Unviersal, as well as Consulting Producer on the HBO series Divorce.
Darby C. Maloney
Darby C. Maloney is the Editor of KPCC's daily arts and entertainment show, "The Frame." She also produces the awards season podcast, "The Awards Show Show," which is a collaboration between KPCC and New York Magazine's vulture.com.
Prior to joining KPCC, Darby covered the entertainment industry as producer of KCRW's "The Business" and the "Hollywood Breakdown." While at KCRW, she launched "The Spin-off," a podcast about television, contributed to other culture shows such as "Unfictional." Her work on "The Business" earned numerous awards including two Gracies, a Golden Mike, and a National Entertainment Journalism Award.
In 2006-2007, she was a contributing producer to the This American Life television series on Showtime. In the episode "Growth Spurt," she produced the story "Lights, Camera, Traction" about a group of people at the Burbank Senior Artists Colony who made a short film and in the process discovered what it means to be young. From 2008-2010, she helped launch and produce the web-series "The Secret Life of Scientists and Engineers" with NOVA and WGBH. The series was nominated for a Webby and won a Streamy in that time.