Streetwise (1984) screening followed by extended conversation with panelists including Michelle Kaufer (Producer, American Streetkid) and Commissioner Bill Parent (City of Santa Monica).
Thursday, November 17th, 7:30 pm
Tickets: $6 General Admission / FREE Students & Seniors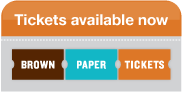 Cinephiles, culture vultures, and curiosity seekers take heart, the Vidiots Foundation's new "VHS Vault" screening series monthly presents films from our rare collection for your viewing pleasure. Each screening is followed by an extended conversation featring a panel of filmmakers, programmers, critics, and experts. Based on more than thirty-years of meticulous collection, Vidiots' library holds thousands of rare titles guaranteed to make you think, feel and see the cinematic landscape in new and different ways. A combination of socially-conscious, entertaining, and educational films speak to the eclectic nature of Los Angeles and cater to the city's diverse interests, cultures, communities, and generations. This monthly screening series is made possible by a grant from the City of Santa Monica Cultural Affairs Division.
Streetwise, an incredibly hard to find, Oscar-nominated documentary released in 1984, is an intimate look into the lives of homeless youth in Seattle. Director Martin Bell finds his main subject in Erin "Tiny" Blackwell, a fourteen-year-old prostitute who sometimes stays with her alcoholic mother. The New York Times notes, "The shapelessness, and the unacknowledged presence of the camera in what seem to be small, intimate moments, would hurt the film if its interview footage were not so unmistakably authentic and, at times, so wrenching." The raw honesty that permeates the film makes it hard to watch, but impossible to turn away from.
RUN TIME: 1 hr. 31 minutes
Featuring: Erin Blackwell, Roberta Joseph Hayes, Baby Gramps, Dewayne Pomeroy

Writer: Based on an article by Cheryl McCall

Director: Martin Bell

Producer: Cheryl McCall

Editor: Nancy Baker
Monthly "VHS Vault" Screening Series Made Possible By: