Chronopolis (1983) screening with live re-scoring by audio-visualists Strangeloop (David Wexler) and Laskfar Vortok (Gavin Gamboa)
Wednesday, January 18th, 7:30 pm
Tickets: $6 General Admission / FREE Students & Seniors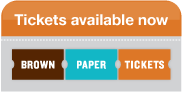 Cinephiles, culture vultures, and curiosity seekers take heart, Vidiots' "VHS Vault" screening series monthly presents films from our rare collection for your viewing pleasure. Screenings are followed by extended conversations with filmmakers, programmers, critics, and experts. Based on more than thirty-years of meticulous collection, Vidiots' library holds thousands of rare titles guaranteed to make you think, feel and see the cinematic landscape in new and different ways. A combination of socially-conscious, entertaining, and educational films speak to the eclectic nature of Los Angeles and cater to the city's diverse interests, cultures, communities, and generations. This monthly screening series is made possible by a grant from the City of Santa Monica Cultural Affairs Division.
Chronopolis, Piotr Kamler's 1983, French, animated Sci-fi epic tells the story of an enormous city, lurking in the sky and colonized by immortals jaded with eternal life. Kamler's first and only full-length film, Variety hailed Chronopolis as a "stunning trip to the Twilight Zone in the magic hands" of Kamler.
Audio-visualists Strangeloop (David Wexler) and Laskfar Vortok (Gavin Gamboa) join Vidiots to re-score Kamler's visionary work. Wexler, who founded the Teaching Machine audio-visual collective with Gamboa, worked at Vidiots over a decade ago, which fed his insatiable appetite for experimental cinema and helped him assemble the lexicon of imagery that would be instrumental to his video art.
Wexler would eventually found Strangeloop Studios, a company focused on producing visual shows for artists like Flying Lotus, Erykah Badu, and The Weeknd. In exploring the depth of the seemingly infinite Vidiots archive of obscure films and animation, Wexler discovered Chronopolis on VHS in 2005, which at that time seemed like an elusive work of media, unavailable in practically any other format. While not being a well-known film, Chronopolis is a completely unique work of genius science fiction, imaginatively executed stop-animation weds with a symbolically dense narrative about time, higher intelligence, and the nature of reality. Gamboa, while creating visual shows with Wexler at his company Strangeloop Studios, is also a performer of classical music and an experimental composer whose works have received several international premieres. Inspired by the groundbreaking work of Pierre Schaeffer, whose music is featured in the original score, Gamboa and Wexler will utilize a combination of electronic and acoustic sounds to re-imagine the sonic landscape of Chronopolis and bring the work to a contemporary audience.
This event is produced by Vidiots in association with The Institute for Cinema Studies and Teaching Machine.
RUN TIME: 1 hr 10 min
FILM CREDITS:
Cast: Michael Lonsdale
Director/Writer/Producer/Cinematographer: Piotr Kamler
Editor: Michele Peju
DAVID WEXLER
David Wexler, internationally known as Strangeloop and celebrated for his unique visual aesthetic, is a polymath animator, composer, illustrator, media theorist, and entrepreneur channeling specific hyper-dimensional crystalline entities and using the vivid scatter of photons to subvert the traditional meaning behind representational and cinematic imagery. Hailing from a bloodline of cinematic greats, Wexler has been a filmmaker since his early teens, and was a precocious seeker who at an early stage developed a penetrating vision for new media forms. Drawing upon a wide range of sources, including the futurist manifestos of Nick Bostrom and Ray Kurzweil, the psychonautic monologues of Terrence McKenna, the critical theories of Marshal McLuhan, the graphical imaginations of Alejandro Jodorowsky and Mobeius, the meticulous design of Japanese sci-fi anime, and the rigor of mathematical symmetry and order as it applies to his work in the field of 3D animation and design. Wexler has not only created a singular style which has captivated global imaginations but has spearheaded a movement of aesthetic undertaking which seeks the disassemblage of contemporary media practice in favor of a revitalized symbology of media semantics, one which recombinatorially activates the intuitive imagination towards a factorialization of the corporeal, the virtualization of thought, and the politics of subversive dissemination. No form of media is safe from Wexler's all-encompassing grasp, be it in the form of pen-and-paper illustrative phantasmagoria, electronic musical assembly and performance, re-editing well-known films to his own standards, traditional music-video direction, 3D motion graphics, the written word, live VJ performance, as well as comprehensive curatorial and event coordination efforts over many years of active work in these various fields. Wexler is the co-founder of Strangeloop Studios and Teaching Machine a/v collective, and has designed visual shows for artists such as Flying Lotus, The Rolling Stones, Erykah Badu, The Weeknd, Pharrell, David Gilmour, Flume, and Machinedrum.
LASKFAR VORTOK
Laskfar Vortok is an interMedia composer and telePresent videomaker. Born in Mexico; digitized-manifestation is actualized in Internet. Currently residing in Los Angeles, He has previously lived in London-England, Detroit-Michigan, and Oakland-California. He is interested in the new visibilities that have arisen from (and that are a by-product of) widespread accessibility to data and the accelerated dissemination of this data through multiple networks. While appropriation has played a significant role in his practice, it is the combinatorial juxtapositioning of these elements with original material which brings his process into formation; re-interpreted imagery, transformed familiarity, and historical forensics (critical historical readings) combine into a hybrid 'bildwissenschaft' (image-science) which defines a negotiated practice within the scope of video and sound, one that exists mostly in the net. He is co-founder of The Teaching Machine, an arts collective based in Los Angeles that develops new media performances, produces audio recordings, and is committed to a net-based integration of various art forms. He is also an archivist and co-founder of 3TONcinema, a 16mm film archive with collaborator Monty Cantsin. Exhibits have included Brooklyn Fire Proof-New York, SOMArts-San Francisco, Bring Your Own Beamer-Glasgow, Scotland, Downtown Independent-Los Angeles, FORM-Arcosanti, Arizona, and Prima Vera Festival-Vienna, Austria.