VIDIOTS Cinema Selects:
2016 Oscar®-Nominated Short Films

– Live Action & Animated playing in the Vidiots Annex Mar. 18th-20th

For one weekend a month, the Vidiots Annex transforms into the VIDIOTS Cinema Selects micro-cinema, presenting special limited runs of new, independent films, handpicked and personally recommended by Vidiots' staff.

With 30 years of trusted movie recommendations under our belts, VIDIOTS Cinema Selects is upping the ante seeking out and presenting unique, daring and entertaining films that demand to be seen on a big screen, with an audience. VIDIOTS Cinema Selects will bring the theatrical experience inside the video store with multiple showtimes and (reasonably priced) soda, candy and popcorn!

Our selection for March is this year's Academy Award®-Nominated Short Films. There will be screenings of both the 5 Live Action Short Films (including Oscar®-winning "Stutterer") and the 5 Animated Short Films (including Oscar®-winning "Bear Story").
2016 OSCAR®-NOMINATED SHORTS: 3/18 – 3/20
SHOWTIMES:
Fri. 3/18 – 'Live Action' 7:00pm / 'Animated' 9:00pm
Sat. 3/19 – 'Live Action' 7:00pm / 'Animated' 9:00pm
Sun. 3/20 – 'Live Action' 2:00pm / 'Animated' 4:00pm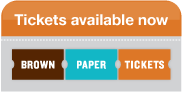 General Admission: $8 per showing / Student, Senior & Member: $6 per showing
LIVE ACTION:
TOTAL RUNTIME: 107min
 AVE MARIA
PALESTINE/FRANCE/GERMANY/15MINS/2015
Dir. Basil Khalil
The silent routine of 5 Palestinian nuns living in the West Bank wilderness is disturbed when an Israeli settler family breaks down right outside the convent just as the Sabbath comes into effect.
DAY ONE
USA/25MINS/2014
Dir. Henry Hughes
Inspired by a true story, DAY ONE depicts a new translator's frst day accompanying a US Army unit as it searches for a local terrorist. As she quickly discovers, her job will bring up brutal complexities as gender and religious barriers emerge with lives hanging in the balance.
ALLES WIRD GUT (EVERYTHING WILL BE OKAY)
GERMANY/AUSTRIA/30MINS/2015
Dir. Patrick Vollrath
A divorced father picks up his eight-year-old daughter Lea. It seems pretty much like every second weekend, but after a while Lea can't help feeling that something isn't right. So begins a fateful journey.
SHOK (FRIEND)
KOSOVO/UNITED KINGDOM/21MINS/2015
Dir. Jamie Donoughue
The friendship of two boys is tested to its limits as they battle for survival during the Kosovo war.
STUTTERER

[*OSCAR®-WINNER]

UK/IRELAND/12MINS/2015

Dir. Benjamin Cleary

Apart from his aging father, Greenwood has only one connection to the external world in the form of an online relationship. Every night, often for hours at a time, he exchanges messages with Ellie. On the eve of their six-month anniversary, Ellie messages Greenwood and tells him that she has travelled to London to surprise him. She asks if he would like to take things "offline" and meet in person for the first time.
ANIMATED:
TOTAL RUNTIME: 86min
HISTORIA DE UN OSO (BEAR STORY)

[*OSCAR®-WINNER]

CHILE/11MINS/2014

Dir. Gabriel Osorlo

An old, lonesome bear tells the story of his life through a mechanical diorama.
PROLOGUE
UK/6MINS/2015
Dir. Richard Williams
"Prologue" describes an incident in the Spartan-Athenian wars of 2,400 years ago. In it, a small girl bears witness as warriors battle to the death. The dialog-free project utilizes natural sounds to complement the intense animation entirely animated by Richard Wiliams himself (who is best known for his work as animation director on "Who Framed Roger Rabbit).
SANJAY'S SUPER TEAM
USA/7MINS/2015
Dir. Sanjay Patel
In Sanjay's Super Team, the new short film from Pixar Animation Studios, accomplished artist Sanjay Patel uses his own experience to tell the story of a young, first-generation Indian-American boy whose love for western pop-culture comes into conflict with his father's traditions.
WE CAN'T LIVE WITHOUT COSMOS
RUSSIA/16MINS/2014
Dir. Konstantin Bronzit
Two cosmonauts, two friends, try to do their best in everyday training life to make their common dream a reality. But this story is not only about the dream.
WORLD OF TOMORROW
USA/17MINS/2015
Dir. Don Hertzfeldt
A little girl is taken on a mind-bending tour of her distant future.
VIDIOTS Cinema Selects is a monthly series brought to you by programmers, and Vidiots clerks, Angela Matano & Clay Keller.