An Evening with TONY ALVA
Sponsored by Dogtown Coffee & Alva Surfcraft
Date: Friday, March 4th
Starting at 7:00 PM with Free Screening of DOGTOWN & Z-BOYS
Followed at 8:30 PM with Q&A session with TONY ALVA
Tickets for Q&A:
$15 General Admission
$10 Students/Seniors/Foundation Members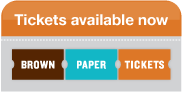 We're starting the night with a free screening of one of the most popular movies of all-time here at Vidiots, DOGTOWN & Z-BOYS. The documentary about the pioneering 1970s Zephyr skating team celebrates its 15th Anniversary this year after premiering in Sundance way back in January 2001.
After the screening local legend, and founding member of the Zephyr Skate Team, Tony Alva will be joining us for a Q&A to talk about his career, skateboarding, and the neighborhood.