Screening of
TANGERINE

followed by Q&A with director Sean Baker & star Kitana "Kiki" Rodriguez
Moderated by Alice Royer, Legacy Project Manager, Outfest
Date: Tuesday, September 22nd
Time: 7:30pm
Location: Vidiots Annex
Tickets: $10 General Admission / $8 Student&Senior (members receive discount)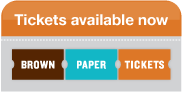 Vidiots Foundation presents a screening of the groundbreaking film, "Tangerine," which premiered at Sundance earlier this year and was shot completely on an iPhone.
"Tangerine" is about a working girl who tears her way through Tinseltown on Christmas Eve looking for the pimp who broke her heart.
Alice Royer is Legacy Project Manager at Outfest and a PhD Candidate in Cinema & Media Studies at UCLA, where she also received her MA in Moving Image Archive Studies.
Doors will open at 7:00pm and screening will begin at 7:30pm.
All proceeds go towards the Vidiots Foundation, a non-profit 501(c)3 organization dedicated to the cinematic and media arts in the form of preserving and protecting our collection of over 50,000 rare and classic VHS, DVD and Blu-Ray titles.
Vidiots celebrates cinema and the vitality of independent art through education, archival preservation and accessibility. The Vidiots Foundation connects people to experience evolving media, taking video store culture into the 21st century.