SURPRISE CINEMA!
WITH SIMON BARRETT & KEITH CALDER
Date: Thursday, July 14th
Time: 7:30pm
Location: Vidiots Annex
Tickets: $25 General Admission / $20 Foundation Members (copper & up)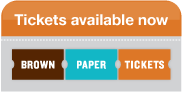 Ever dream of having free reign inside a video store? How about with two hilarious filmmaking cinephiles? You can get the chance to do both at our first-ever presentation of Vidiots Surprise Cinema! Roam the aisles with two film buffs while they mull and debate over which movie to select for a small audience in our intimate micro-cinema. Wax poetic, jeer, laugh, sing the praises and get thoroughly surprised while eating popcorn, drinking beer and chomping on skittles. Who said the communal movie experience was dead?
Join beloved indie filmmakers Simon Barrett and Keith Calder as they scour Vidiots' massive library of rare VHS tapes, DVDs and Blu-Rays for the perfect movie, choosing what the group will watch mere minutes before we all go into the screening room and hit "play."
SIMON BARRETT
Simon Barrett's screenwriting credits include THE GUEST, YOU'RE NEXT, A HORRIBLE WAY TO DIE, DEAD BIRDS and portions of the anthology films V/H/S, V/H/S/2 and THE ABC'S OF DEATH. Prior to his work in the film industry, he was employed as a licensed private investigator. Barrett currenlty resides in Los Angeles.
KEITH CALDER
Keith Calder co-founded Snoot Entertainment in 2004 to develop, finance, and produce films across all genres and media. Keith's most recent credits include Charlie Kaufman's Academy Award-nominated animated film ANOMALISA and the upcoming Lionsgate horror movie THE WOODS. Snoot also premiered Sean Byrne's THE DEVIL CANDY at the 2015 Toronto Film Festival. Other recent Snoot productions include FAULTS, the dramatic thriller starring Leland Orser and Mary Elizabeth Winstead, which was released in March 2015; Adam Wingard and Simon Barrett's THE GUEST, which was released in 2014 by Picturehouse; and the award-winning horror film YOU'RE NEXT, which Lionsgate released wide in August of 2013.
Additional Snoot films include the Morgan Spurlock documentary THE GREATEST MOVIE EVER SOLD; the award-winning audience favorite documentary THUNDER SOUL; the martial-arts action film BUNRAKU; and the intense horror film UNDOCUMENTED. Snoot's first release was the 3D animated science-fiction film BATTLE FOR TERRA. In addition, Keith produced ALL THE BOYS LOVE MANDY LANE, THE WACKNESS, and PEEP WORLD through Occupant Films, which he co-founded in 2005.