SUNSHINE SUPERMAN
Screening followed by Q&A with Director Marah Strauch and Jean Boenish (wife of Carl Boenish)
Friday, Nov. 6th @ 7:30 PM
Tickets $10 General Admission / $8 Student & Senior / $5 Members (copper & above)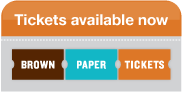 Vidiots Foundation presents a screening of the heart-racing documentary film "Sunshine Superman," a portrait of Carl Boenish, the father of the BASE jumping movement.
"AWE-INSPIRING. A thrill, and one that seriously rewards big-screen viewing." – John Defore, The Hollywood Reporter
Experience Boenish's jaw-dropping journey in life and love, to the pinnacle of his achievements when he and his wife Jean broke the BASE jumping Guinness World Record in 1984 on the Norwegian "Troll Wall" mountain range. Incredibly, within days triumph was followed by disaster. Told through a stunning mix of Carl's 16mm archive footage, well-crafted re-enactments and state-of-the-art aerial photography, Sunshine Superman will leave you breathless and inspired.
"Like a rock climber's "Man on Wire," director Strauch gives the film an EXHILARATING UPLIFT of its own." – Michael Rechtshaffen, LA Times
"GRADE A – EXHILARATING. A THRILL RIDE. One of the best docs of the year. Reminiscent of Man on Wire and Senna." – John Anderson, Indiewire
Learn more at magpictures.com/sunshinesuperman.
Doors will open at 7:00 PM and screening will begin at 7:30 PM.