Screening of SICARIO followed by Q&A with Cinematographer Roger Deakins
Date: Friday, Feb. 5th
Time: 7:00 PM
Location: Vidiots Annex
Tickets:
$20 General Admission / $15 Student, Senior & Members (copper level & above)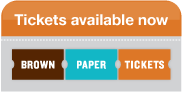 Vidiots Foundation is proud to present this evening with the genius cinematographer Roger Deakins by showing his latest film Sicario, directed by Denis Velleneuve. Sicario was recently nominated for three Academy Awards® including Best Cinematography for Mr. Deakins.
With seventy-eight movies under his belt and an astounding 13 Academy Award® Nominations, Roger Deakins wields his camera with wit and confidence, creating scenes of memorable beauty.
Born in England, he attended art college and the National Film School. With a start in documentary, and then features in England, Deakins eventually made his way to America, shooting such films as Skyfall, A Beautiful Mind, The Shawshank Redemption, The Assassination of Jesse James, and most of the Coen Brothers' pictures, including their upcoming release: Hail, Caesar. His next project is the sequel to Blade Runner.
Visit www.rogerdeakins.com to learn more about the man, his process, and the art of cinematography. Answering questions in the forum is one way he loves to pass on his experience.
About the film:
In Mexico, SICARIO means hitman.
In the lawless area stretching between US and Mexico, an idealistic FBI agent (Emily Blunt) is enlisted by an elite government task force official (Josh Brolin) to aid in the escalating war against drugs. Led b an enigmatic consultant with a questionable past (Benicio Del Toro), the team sets out on a clandestine journey forcing Kate to question everything that she believes in order to survive.
Doors will open at 6:30 PM and screening will begin at 7:00 PM.