The People v. O.J. Simpson:
Q&A with creators/writers/producers
Scott Alexander

and

Larry Karaszewski
Moderated by actor
Evan Handler

(plays Alan Dershowitz in series)
Date: Thursday, March 24th
Time: 7:30pm
Tickets: $25 General Admission / $20 Students, Seniors, Members (copper & up)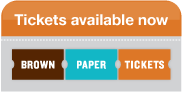 SCOTT ALEXANDER and LARRY KARSZEWSKI met as Freshman roomates at USC's School of Cinema. On a whim, they wrote a screenplay during their senior year, which sold a week after graduation.
They are best known for writing very unusual biopics with larger-than-life characters. They wrote the highly-acclaimed ED WOOD, for which they were nomianted for Best Screenplay by the Writers Guild. They followed this with THE PEOPLE VS. LARRY FLYNT, for which they wone the Golden Globe for Best Screenplay, as well as a special Writers Guild award for civil rights and liberties. They wrote the extremely postmodern MAN ON THE MOON, the life story of Andy Kaufman. Their most recent bio was BIG EYES, the strange-but-true story of Margaret and Walter keane, for which they were nominated for Best Screenplay by the Independent Spirit Awards. All four bio scripts have been published in book form.
Otherwise, Alexander and Karaszewski are quite eclectic. They wrote the hit STephen King adaptation 1408. They produced the Bob Crane biopic AUTO FOCUS, and they wrote and directed the comedy SCREWED. They have also written numerous family films, inclding PROBLEM CHILD, PROBLEM CHILD 2, AGENT CODY BANKS, and GOOSEBUMPS.
Currently, they are writing a feature script on the Patty Hearst kidnapping for Fox 2000.
EVAN HANDLER is widely known for playing two iconic television characters in quick succession: Harry Goldenblatt, on HBO's groundbreaking series (and films) "Sex and the City," as well as Charlie Runkle on Showtime's more recent "Californication."
Evan also played leading roles in ABC's "it's Like, You Know…," and NBC's "Studio 60 on the Sunset STrip," and has made numerous memorable guest appearances on "Lost," "The West Wing," "Six Feet Uner," "Necessary Roughness," and "Friends." In 2000, Evan playe Larry Fine in ABC's TV movie "The Three STooges," and in 2011 he played Goldeman Sachs CEO Lloyd Blankfein in HBO's "Too Big to Fail." More recenlty, Handler was seen in ABC's "The Astronaut Wives Club," and is currenlty viewable as Alan Dershowitz in the new FX series, "The People v. O.J. Simpson: American Crime Story."
On the big screen, Evan played a leading role in Ron Howard's "Ransom," and featured and leading roles in Oliver Stone's "Natural Born Killers," "Taps," "The Chosen," and "Sweet Lorraine."
Prior to his film and television work, Evan earned acclaim in seven Broadway productions, all performed prior to his thirtieth birthday, which include "Six Degrees of Separation," "I Hate Hamlet," "Brighton Beach Memoirs," "Broadway Bound" and "Master Harold…and the Boys."
Evan is also the author of two highly regarded books. His first, Time On Fire: My Comedy of Terrors, details his unlikely recovery from a supposedly "incurable" leukemia diagnosed in the mid-1980s. His second book, It's Only Temporary: The Good News and the Bad News of Being Alive, describes the years since his illness, and Handler's surprisingly circuitous journey toward gratitude, lasting love, and a miracle conception. Handler has also written for The New Yorker; Elle; O, the Oprah Magazine; USA Weekend; Mirabella, and is a regular contributor to Huffington Post.