A Night of L.A. Punk Rock
Sunday, September 25th, 6:00 pm
Tickets: $20 General Admission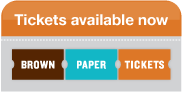 Vidiots presents: A Night of L.A. Punk Rock with special guests John Doe (X, The Knitters), Exene Cervenka (X), rock journalist Kristine McKenna (Los Angeles Times, The New York Times), Tom DeSavia (Head of Creative Services at SONGS Music Publishing and co-host of the podcast Live From High Fidelity), and moderator, DJ Dan Wilcox (KCRW).
This Vidiots one-off event, celebrating Under the Big Black Sun: A Personal History of L.A. Punk, John Doe and Tom DeSavia's recent memoir about the 1977-1982 West Coast punk scene, will feature an acoustic set from John Doe and Exene Cervenka, book signing, film clips, and an extended conversation with Doe, Cervenka, McKenna, DeSavia, and Wilcox.
If you weren't lucky enough to live through this incredible, incomparable period in L.A.'s musical and cultural history, Vidiots' Night of L.A. Punk Rock will be the next best thing. If you lived it, come relive it, if only for one night.
Kristine McKenna is a widely published critic and journalist who wrote for the Los Angeles Times from 1977 through 1998. Her profiles and criticism have appeared in a wide range of publications, and a collection of her interviews, Book of Changes, was published by Fantagraphics in 2001. A second volume of interviews, Talk To Her, came out in 2004. Over the past decade she's curated numerous exhibitions, including the landmark exhibition, "Semina Culture: Wallace Berman & his Circle," and in 2009 she launched the publishing imprint, Foggy Notion Books, in partnership with designer Lorraine Wild, and editor Donna Wingate. That same year her book, The Ferus Gallery: A Place to Begin, was published by Steidl. In 2010 she edited a monograph on work by Ann Summa, The Beautiful & the Damned: Punk Photographs by Ann Summa, that was published by Foggy Notion Books. She produced and co-wrote The Cool School, a documentary about L.A.'s first avant-garde gallery that was released in 2009. She organized She: Work by Wallace Berman & Richard Prince, an exhibition at Michael Kohn Gallery, and edited a catalogue that was published by D.A.P. Her 2011 survey exhibition of photographer Charles Brittin, at Michael Kohn Gallery, was accompanied by the monograph, Charles Brittin: West & South, published by Hatje Canz. In 2011, she edited The Collected Writing of Richard Prince, for Foggy Notion Books, and in 2012 co-edited Notes From a Revolution: Comco, the Diggers & the Haight, published by Foggy Notion/Fulton Ryder, Inc. She is presently working on a monograph on artist Joe Goode, and a memoir by musician Dan Hicks. She is also collaborating with filmmaker David Lynch on an authorized biography slated to be published by Random House in 2017.