MORRIS FROM AMERICA
Special Advance Screening, followed by Q&A with Actor Markees Christmas
Tuesday, August 16th, 7:30 pm
A brilliant coming-of-age comedy with a unique spin, MORRIS FROM AMERICA centers on Morris Gentry (Markees Christmas, in an incredible breakout performance), a 13-year-old who has just relocated from the U.S. to a small city in Germany with his single father Curtis, wonderfully portrayed by comedian Craig Robinson. Morris, who fancies himself the next Notorious B.I.G., is a complete fish-out-of-water — a budding hip-hop star in an EDM world. To complicate matters further, Morris quickly falls hard for the cool, rebellious, 15-year-old classmate Katrin, one of the few kids at the local youth center who pays him any notice. Morris sets out against all odds to win Katrin's affections, and make his voice heard in a hostile adolescent world. Written and directed by acclaimed indie filmmaker Chad Hartigan (THIS IS MARTIN BONNER), MORRIS FROM AMERICA won two prizes at this year's Sundance Film Festival, including a Special Jury Award for Robinson's touching and nuanced performance. Poignant and funny in equal measure, MORRIS FROM AMERICA is a delightfully original take on a classic story.
Tickets: $15 General Admission / $12 Vidiots Foundation Members, Students & Seniors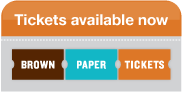 Starring: Markees Christmas, Craig Robinson, Carla Juri, Lina Keller
Director/Writer: Chad Hartigan
Producers: Martin Heisler, Sara Murphy, Adele Romanski, Gabriele Simon
Editor: Anne Fabini
Cinematographer: Sean McElwee
Composer: Keegan DeWitt
Run Time: 90 minutes
Release Date: August 19, 2016
Distributor: A24
MARKEES CHRISTMAS (ACTOR, Morris Gentry)
Markees Christmas was born and raised in Los Angeles. He's a high school student who started acting in a school play in the 6th grade, which led to acting in a series of Channel 101 shorts. MORRIS FROM AMERICA was both the first feature and first trip abroad for Markees. The funniest thing that happened to him in Germany was eating the candy called Camel Balls; and, up until the film premiered at Sundance, Markees had never seen snow before.