LITTLE MEN
Special Advance Screening, followed by Q&A with Director Ira Sachs and Actor Theo Taplitz
Friday, July 29th, 7:30 pm
Starring Greg Kinnear, Jennifer Ehle, Alfred Molina and Talia Balsam and "brimming with truth about modern life," according to Variety's Peter Debruge, LITTLE MEN follows 13-year-old Jake (Taplitz) when he's forced to move from Manhattan to Brooklyn with his parents after his grandfather dies and leaves the family his apartment. There, Jake, an introverted artist, falls into an unlikely friendship with Tony, the confident and gregarious son of the Chilean seamstress who runs the shop downstairs. The grown-ups, no matter how well-meaning, soon find themselves in an entanglement over the property and eventually their adult tensions begin to threaten the boys' budding friendship. Sach's follow-up to his award-winning LOVE IS STRANGE, is a beautiful and honest coming-of-age story touched with kindness and humor, set in the age of gentrification.
Tickets: $15 General Admission / $12 Vidiots Foundation Members, Students & Seniors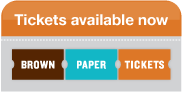 Director/writer/producer Ira Sachs has made seven feature films, including the indie hits LOVE IS STRANGE and KEEP THE LIGHTS ON. Nominated for numerous awards, Sachs is currently co-writing a film about Montgomery Clift for HBO.
Theo Taplitz lives in Los Angeles with his family. An actor since the tender age of eight, Theo also creates short films, several of which have gone on to receive recognition on the festival circuit.
A burgeoning filmmaker himself, the young Taplitz will screen two of his own short films prior to the feature presentation.