Screening of THE LITTLE DEATH, Followed by Q&A with Writer/Director/Star Josh Lawson
Sunday, Oct. 18th @ 5:00 pm
Tickets: $10 General Admission / $8 Student & Senior / $5 Members (copper and above)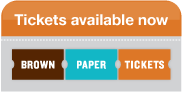 Vidiots Foundation presents a screening of the Australian comedy that won the Narrative Spotlight Audience Award at this year's SXSW Film Festival, followed by a Q&A with the film's writer/director/star Josh Lawson (House of Lies).
"HILARIOUS AND SWOONINGLY ROMANTIC. As genuinely sweet as it is borderline offensive, and funny throughout. Both its funny bone and heart are in the right place." – Megan Lehmann, The Hollywood Reporter
THE LITTLE DEATH, which marks the arrival of Australian writer-director Josh Lawson, is both an edgy sex comedy and a warm-hearted depiction of the secret lives of five suburban couples living in Sydney. Lawson's searing and sometimes shocking screenplay weaves together a story that explores a range of sexual fetishes and the repercussions that come with sharing them. The ensemble cast features performances from Lawson, Bojana Novakovic, Damon Herriman, Kate Mulvany, Kate Box, Patrick Brammall, Alan Dukes, Lisa McCune, Erin James, TJ Power, Kim Gyngell and Lachy Hulme.
Learn more at www.magpictures.com/thelittledeath/
"SMART AND WILDLY FUNNY. sure to spark debate and already has us talking." – Louisa de Kievit, Harpers Bazaar
"The magically inspired final episode is raucously funny, sweetly touching and genuinely romantic." – Justin Chang, Variety