FILMMAKER PANEL DISCUSSION & BOOK SIGNING with author Tom Roston and Special Guest Nicole Holofcener & more to come!
Saturday, Sep 26th @ 4pm
$5 General Admission / $3 Student/Senior / $20 General Admission includes a discounted Copy of "I Lost It At The Video Store" (Retails $25.00)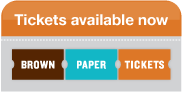 Vidiots Foundation is proud to be hosting a panel discussion, pegged to the September publication of "I Lost It at the Video Store: A Filmmaker's Oral History of a Vanished Era," in which several filmmakers who appear in the book discuss the reign of the VCR era as well as the current state of video stores, streaming, and the filmmaking/viewing future for home entertainment.
Moderated by "I Lost It at the Video Store' author Tom Roston, the filmmakers will discuss the strongest influences of the video store on their early careers, both creatively and financially.
Location: Vidiots, 302 Pico Blvd, Santa Monica
Cocktail Party & Book Signing
Special Guest Filmmakers on Panel: Nicole Holofcener & more to be announced soon
For a generation, video stores were to filmmakers what bookstores were to writers. They were the salons where many of today's best directors first learned their craft. The art of discovery that video stores encouraged through the careful curation of clerks was the fertile, if sometimes fetid, soil from which today's film world sprung. Video stores were also the financial engine without which the indie film movement wouldn't have existed.
In "I Lost it at the Video Store," Tom Roston interviews the filmmakers–including John Sayles, Quentin Tarantino, Kevin Smith, Darren Aronofosky, David O. Russell and Allison Anders–who came of age during the reign of video rentals, and constructs a living, personal narrative of an era of cinema history which, though now gone, continues to shape film culture today.
Tom Roston is a journalist whose work appears in The New York Times, The Guardian, Spin, The LA Times, and The Hollywood Reporter, among other publications. A former senior editor at Premiere magazine, he also writes a weekly blog about documentaries for PBS' award-winning POV website. He lives in Brooklyn.
---
CHECK BACK LATER FOR MORE INFO