GLEASON
Special Advanced Screening, followed by Q&A with Director Clay Tweel and Producer Mary Rohlich
Friday, July 22nd, 7:30 pm
Shortly after his retirement, celebrated New Orleans Saints star defensive back Steve Gleason is diagnosed with ALS and given a life expectancy of five years. On the heels of this devastating news, Steve and his beloved wife Michel discover she is pregnant with their first child. Determined to leave something of himself for his unborn son, Steve embarks on a personal journey that ranges from healing a broken relationship with his own father to advocating not just for himself, but for all ALS patients. Full of surprising humor and boundless heart, this inspiring, tender portrait follows a husband and wife who battle overhwelming adversity to find their true purpose in life.
Tickets: $12 General Admission / $10 Students, Seniors & Vidiots Foundation Members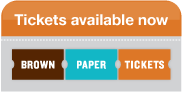 CLAY TWEEL (DIRECTOR, EDITOR, STORY BY)
Clay made his directorial debut on the documentary MAKE BELIEVE, chronicling six teenagers battling to become the world's best teen magician. Clay's next film, PRINT THE LEGEND, premiered at SXSW 2014 and was awarded the Special Jury Recognition for Storytelling and Editing. His last film, FINDERS KEEPERS, premiered at Sundance 2015 to rave reviews. After meeting Steve Gleason two years ago, Clay knew immediately that he wanted to be involved in telling such a personal and inspirational story and is humbled to be a part of it.
MARY ROHLICH (PRODUCER)
Mary began her career in development at MGM and Columbia Pictures before teaming up with director Seth Gordon on FOUR CHRISTMASES, HORRIBLE BOSSES, IDENTITY THEIF and BAYWATCH. Mary is a Producer on GLEASON. This is her second film in competition at Sundance after FINDERS KEEPERS. Mary continues to team with Gordon at their production company, Exhibit A, prodcing television (SNEAKY PETE, THE GOLDBERG), documentary and narrative films.