EVERYBODY WANTS SOME!!
Screening Followed by Q&A with Writer/Director Richard Linklater
Date: Sunday, April 3rd
Time: 1:45pm
Tickets: $25 General Admission / $20 Students & Seniors / $15 Members (copper & up)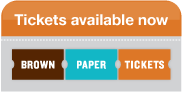 Writer/Director Richard Linklater comes to Vidiots for a very intimate advanced screening and Q&A for his newest film Everybody Wants Some!!, the spiritual sequel to the now-classic 90s film Dazed and Confused.
On the heels of his success with the groundbreaking drama Boyhood, director Richard Linklater shifts gears to sports for this comedy about a successful college baseball team that plays hard both on and off the diamond.
Rated: R
Runtime: 1 hr. 56 min.