Vidiots Foundation Presents a Screening of ESCOBAR: PARADISE LOST – Saturday, August 29th, 7:00 PM
Followed by Q&A with Star Benicio Del Toro, Director Andrea Di Stefano & moderated by film critic Elvis Mitchell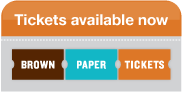 Admission is $20 / $15 for students & seniors.
for a $5 discount on this and future events.
In Colombia, a young surfer meets the woman of his dreams – and then he meets her uncle, Pablo Escobar. Escobar: Paradise Lost stars Josh Hutcherson, Claudia Traisac and Benicio Del Toro as infamous Colombian drug-lord Pablo Escobar.
"An absorbing and suspenseful drug trade drama… further aided by a full-bodied performance from Benicio Del Toro." – The Hollywood Reporter
Benicio Del Toro is an Academy Award-winning actor (Best Supporting Actor for Stephen Soderbergh's Traffic) who is known for The Usual Suspects, Snatch., 21 Grams, Sin City, Che, The Wolfman, The Hunted and most-notably as "Dr. Gonzo" in Terry Gilliam's cult-classic masterpiece Fear and Loathing in Las Vegas.
Andrea Di Stefano, the Italian-born first time writer/director of the film, is also an actor known for Don't Look Back, Nine, Eat Pray Love, Life of Pi, and Before Night Falls.
Elvis Mitchell, host of The Treatment, has been the film critic for LA Weekly, The New York Times, and The Detroit Free Press.
Doors Open at 6:30 PM and screening will begin at 7:00PM.
Buy tickets for Escobar: Paradise Lost, Q&A with Bencio Del Toro & Andrea Di Stefano
Address is 302 Pico Boulevard, SM 90405. Parking is available at Civic Center off of Main St. and at 1571 4th St.
All proceeds benefit Vidiots Foundation. Taking the video store experience into the 21st Century.