EMBRACE OF THE SERPENT
Screening Followed by Q&A with Star Brionne Davis
Academy Award Nominee for Best Foreign Language Film
Date: Thursday, June 16th
Time: 7:00 pm
Tickets: $12 General Admission / $7 Students, Seniors & Foundation Members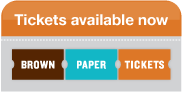 At once blistering and poetic, the ravages of colonialism cast a dark shadow over the South American landscape in EMBRACE OF THE SERPENT, the third feature by Ciro Guerra. Filmed in stunning black-and-white, SERPENT centers on Karamakate, an Amazonian shaman and the last survivor of his people, and the two scientists who, over the course of 40 years, build a friendship with him. The film was inspired by the real-life journals of two exploreres (Theodor Koch-Grunberg and Richard Evans Schultes) who traveled through the Colombian Amazon during the last century in search of the sacred and difficult-to-find psychedelic Yakruna plant.
http://embraceoftheserpent.oscilloscope.net/
BRIONNE DAVIS – "Evan"
Brionne was born in Texas and started acting at a very early age, playing Tom Sawyer. He has starred and taken leading roles in more than 30 independent films, including REST STOP, WITCHES OF OZ, PANDEMIA, NARCISSIST (2014), SAVAGED (2013), DON'T LOOK BACK (2008), and HOLIDAYS WITH HEATHER (2006). In New York, Brionne starred in the Theatre Row Adaptation of Sam Shepard's True West. He has appeared in many theater productions all across the country, including Wallenburg at the Soho Play house, and A Noble Exile, in Los Angeles and Nueva York, a one-man show that he wrote and produced, inspired by the writings of Tennessee Williams. Brionne's character was inspired by the great botanist and explorer Richard Evans Schultes, and he feels close to him in his love and search of plants and nature.