DAVID O. RUSSELL IN PERSON @ VIDIOTS
SUNDAY, NOVEMBER 15th AT 5:00 PM
TICKETS:
$25

General Admission /

$20

Student, Seniors & Foundation Members (Copper & Up)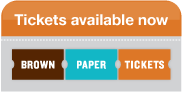 JUST ADDED!!! Vidiots Foundation hosts filmmaker David O. Russell(Silver Linings Playbook, American Hustle )capping off the VidiotsFest 30th Year Anniversary on Sunday, November 15th at 5 PM.  As a fan and longtime supporter of Vidiots, David will discuss strong women in films from the Vidiots archive. He will talk about some of his favorites and show a clip from his new film Joy, premiering Christmas Day.
JOY is the wild story of a family across four generations centered on the girl who becomes the woman who founds a business dynasty and becomes a matriarch in her own right. Betrayal, treachery, the loss of innocence and the scars of love, pave the road in this intense emotional and human comedy about becoming a true boss of family and enterprise facing a world of unforgiving commerce. Allies become adversaries and adversaries become allies, both inside and outside the family, as Joy's inner life and fierce imagination carry her through the storm she faces. Jennifer Lawrence stars, with Robert De Niro, Bradley Cooper, Edgar Ramirez, Isabella Rossellini, Diane Ladd, Virginia Madsen, Elisabeth Röhm and Dascha Polanco. Like David O. Russell's previous films, Joy defies genre to tell a story of family, loyalty, and love.
Through the years, David has continued to make witty, incisive and humane films that blend genres and engage us because they have fascinating, real people in them. David has been a longtime customer and supporter and it's through David's inspiration and vision, that we were encouraged to take the step of creating the Vidiots Foundation so it is fitting that he is celebrating on Vidiots' actual anniversary date.