Buncha Vidiots!
Stand Up Comedy
Thursday, January 21st @ 8:30pm
Tickets: $10 General Admission / $5 Student, Senior & Vidiots Foundation Members (copper & above)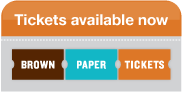 A Stand Up Comedy show in your favorite setting! (Surround by wall to wall films)
See comedians from all over come do what they do best…earn your love by making you laugh as hard as they possibly can. With a killer line up like this you are sure to want to be best friends with each and every one of them!
Stand Up Comedy from:
Danielle Radford (Bridgetown Comedy Festival, Bumbershoot Music and Arts Festival)
Rivers Langley (Host, Good from the Woods)
Emily Faye (Contributing Columnist, The Higgs Weldon)
Myke Wright (Comedy Central, truTV)
Hosted by Monika Scott (The Dana Gould Hour)
Come by, enjoy the show and make a friend or two.
Doors open at 8:00pm, show will begin promptly at 8:30.
---
Danielle Radford (@danielleradford)
"Got a warm caprese salad served on flat bread with sauce and no one will explain how it's not just pizza. There are no more rules to salad."
Rivers Langley (@RiversLangley)
"The best part about taking a red-eye flight to the South is that no one uses their reading light."
Emily Faye (@mlefaye)
"Jesse's girl wrote a song called 'Can we please not hang out with your one friend? he creeps me out'"
Myke Wright (@OhMykeGod)
"driving Uber is a great way to force people to listen to your new mixtape"
Monika Scott (@MightyMonika)
"Doing great at this awards show I'm attending (Just clapped after eating salad w my fingers and flung dressing into my eyes)"