Buncha Vidiots!
Stand Up Comedy
Thursday, February 25th @ 8:30pm
Tickets: $10 General Admission / $5 Student, Senior & Vidiots Foundation Members (copper & above)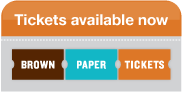 A Stand Up Comedy show in your favorite setting! (Surrounded by wall to wall films you've been MEANING to check out!)
See comedians from all over come do what they do best…methodically earn your love by making you laugh as hard as they possibly can.
Stand Up Comedy from:
Kyle Mizono (Bridgetown Comedy Festival, Funny or Die Hideout during SXSW)
Paige Weldon (Album: 'Uncomfortable At Best' & Co-Creator, The Higgs Weldon)
Monika Scott (KCRW & Host, What Did You Learn Podcast)
Greg Santos (MTV, The Muppets, RIOT LA Comedy Fest)
Brodie Reed (@midnight, CROM Comedy Fest)
Hosted by Luke Jensen (Hush Money Sketch & Tosh.0)
Come by, enjoy the show and make a friend or two.
Doors open at 8:00pm, show starts promptly at 8:30pm.
---
Kyle Mizono (@kylemizono)
Paige Weldon (@paigeweldon)
"Even when I feel my most powerful, I can't forget that someone once told me I "seem like I would have allergies""
Monika Scott (@MightyMonika)
"Welcome to our used bookstore. We exclusively sell used-yet-somehow-unread copies of Infinite Jest."
Greg Santos (@GregSantos)
"Relationship Status: e-mailing myself pancake recipes"
Brodie Reed (@ayobrobo)
"I will never have the confidence of an inner city pigeon."
Luke Jensen (@lukeFjensen)
"Imagine training your whole life to be a samurai and then seeing a gun for the first time."