Buncha Vidiots!
Stand Up Comedy
Thursday, April 21st @ 8:30pm
Tickets: $10 General Admission / $5 Student, Senior & Vidiots Foundation Members (copper & above)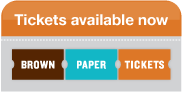 A Stand Up Comedy show in your favorite setting! (Surrounded by wall to wall films you've been MEANING to check out!)
See comedians from all over come do what they do best…methodically earn your love by making you laugh as hard as they possibly can.
Stand Up Comedy from:
Cody Metzger
Ryan Schumaker
Morgan Jay
Tom Seiniger
Hosted by Monika Scott (KCRW & Host, What Did You Learn Podcast)
Come by, enjoy the show and make a friend or two.
Doors open at 8:00pm, show starts promptly at 8:30pm.
---
Cody Metzger (@lilcodymetzger)
"I want the confidence of someone who vigorously tries to open the bathroom door when it says occupied"
Ryan Schumaker (@yesthisisryan)
"The Revenant or (The Unexpected Virtue of Watching Leonardo DiCaprio Fall Asleep and Wake Up Cold and Angry for 2 and a Hal Hours)"
Morgan Jay (@MorganIsEthnic)
"Anyone can pull off driving an awesome car, but not everyone can make a shitty car look better by being in it."
Tom Seiniger (@TomSeiniger)
"A 3rd ex-girlfriend of mine just had a baby before age 25. Am I in the matrix? Because look at all these bullets I dodged!"