BOB ROBERTS (1992)
Followed by Q&A with Writer/Director/Actor Tim Robbins, moderated by Film Critic/Programmer David Ansen
Thursday, Oct. 27th, 7:30pm
Longtime Vidiots supporter, writer/director/actor Tim Robbins presents an extremely timely showing of his scathing and hilarious political satire Bob Roberts. The 1992 film follows a wealthy, conservative folk singer running an insurgent campaign against an incumbent senator in Pennsylvania. "What sounds uncannily like the narrative behind Donald Trump's 2016 run for the U.S. presidency is in fact the plot of Bob Roberts," writes Sean Braswell of The Daily Dose. Screening ten days before the upcoming presidential election, Bob Roberts will make you scream with equal parts laughter and horror.
Tickets: $25 General Admission / $20 Students, Seniors & Members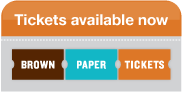 RUN TIME: 1 hr. 45 minutes
Starring: Tim Robbins, Giancarlo Esposito, Alan Rickman
Director/Writer: Tim Robbins
Producers: Tim Bevan, James Bigwood, Forrest Murray, Allan F. Nicholls, Ronna B. Wallace, Paul Webster
Editor: Lisa Zeno Churgin
Cinematographer: Jean Lepine
David Ansen was a movie critic for Newsweek from 1977 to 2008. He was the Artistic Director of the Los Angeles Film Festival from 2010 through 2014. He is currently the Lead Programmer of the Palm Springs International Film Festival. He has written documentaries for TNT, HBO, and PBS on Greta Garbo, Groucho Marx, Bette Davis, and Elizabeth Taylor and has written for The New York Times, The Los Angeles Times, Entertainment Weekly, Interview, Cosmopolitan and other publications. In the 1990s he served for 8 years on the selection committee of the New York Film Festival.