20TH CENTURY WOMEN & Vidiots Holiday Open House, Followed by Q&A with Mike Mills
Please join the Vidiots family for a Holiday Open House and a pre-release screening of Mike Mills' exquisite new film 20TH CENTURY WOMEN starring Annette Bening, Greta Gerwig, Elle Fanning, Billy Crudup, and Lucas Jade Zumann. The screening will be followed by a Q&A with Writer/Director Mike Mills.
Thursday, December 15th
Open House at 6:30 pm / Screening at 7:30pm
Join us for mulled wine and holiday treats even if you cannot make the screening — all are welcome!
Tickets: $15 General Admission / $10 Students and Seniors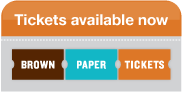 With 20th Century Women, acclaimed writer/director Mike Mills (Beginners) presents a richly layered, funny, and deeply moving exploration of what it means to be female, how we relate to our families, and the connections we search for our entire lives.
Set in Santa Barbara in 1979, Mills's follow-up to his Academy Award-winning Beginners, follows Dorothea Fields (exquisitely portrayed by Annette Bening), a middle-aged determined single mother raising her son Jamie (Lucas Jade Zumann) at the moment brimming with cultural change and rebellion.
As Jamie's burgeoning adolescence begins to throw-off her carefully constructed environment, Dorothea enlists the help of two spirited younger women (Greta Gerwig, Elle Fanning) to guide Jamie and keep him on the right path. The emotional roller coaster that ensues is both hilarious and full of meaning, a mental and emotional salve for our own complex times.
Writer/Director: Mike Mills

Producers: Megan Ellison, Anne Carey, Youree Henley

Cinematographer: Sean Porter

Editor: Leslie Jones

Cast: Annette Bening, Greta Gerwig, Elle Fanning, Billy Crudup, Lucas Jade Zumann
Distributor: A24
Theatrical Release Date: December 25, 2016
MIKE MILLS
Mike Mills (Director/Writer) was born in Berkeley, California in 1966. He graduated from Cooper Union in 1989. Mills works as a filmmaker, graphic designer, and artist. Mills is best known for his independent film Beginners (2011) and Thumbsucker (2005) as well as his exhibitions at the Alleged Gallery, which were documented in the book, and film Beautiful Losers.
Mills wrote and directed Thumbsucker (2005), which won awards at both the Sundance Film Festival and Berlin International Film Festival, in addition to winning the Guardian New Directors award at the Edinburgh Film Festival. His second feature, which he wrote and directed, Beginners (2011), won Best Film and Best Ensemble Cast at the Gotham Awards and was nominated for best director, best screenplay, and best supporting actor by the Independent Spirit Awards. Christopher Plummer won the Oscar for Supporting Actor (2012).
His short films include The Architecture of Reassurance (1999), Paperboys (2001), Deformer (2000), and Eating, Sleeping, Waiting, and Playing (2003) which have been shown at the Sundance Film Festival, Ediburgh Film Festival, Oberhausen Short Film Festival, The New York Museum of MOdern Art's New Directors New Films and Rotterdam International Film Fest. Mike is known for his music video work for artists such as Air, Moby, Blonde Redhead, Yoko Ono and Pulp. His commercial work for Cisco, Nike, Volkswagen, Old Spice and others have won multiple awards.
In 2007, Mike made the feature length documentary, Does Your Soul Have a Cold? exploring the issues around the introduction of anti-depressants to Japanese culture. The film premiered at SXSW Festival and was part of IFC's documentary film series.
As a graphic artist, Mike has designed album covers for Sonic Youth's "Washing Machine," Beastie Boy's "Hot Sauce Committee Part Two," Wild Flag, and Air's "Moon Safari." He designed the book cover for Miranda July's No One Belongs Here More Than You. For many years, Mike was responsible for all graphic design for Kim Gordon and Daisy Von Furth's clothing companies and X-Girl. Mike has also designed scarves and fabrics for Marc Jacobs and skateboards for Subliminal, Supreme and Stereo. In 2003, Mills was included in the National Design Triennial at the Smithsonian Cooper-Hewitt museum. In that same year, Mills started his own graphics line, "Humans," producing posters, fabrics, ribbons, and shirts. Humans is a project "in between the art world and popular culture, in between graphic design and art practice." In 2013, he created a new line of posters sold via Commune Design in Los Angeles.
Working in an art context, Mills has had solo exhibitions at Alleged Gallery in New York (1995-2001), Gallery Colette in Paris (1999), MU Museum in the Netherlands (2004), and Pool Gallery in Berlin (2009). He has participated in group shows at Galleria Marella in Milan (2008), and Partners & Spade in NYC (2009), and was included in the traveling exhibit Beautiful Losers (2004-2009) which toured places including the Yerba Buena Center for Arts in San Francisco and the Contemporary Art Center in Cincinnati. In 2012, Mills took part in Transmissions LA: AV Club – Museum of Contemporary Art Los Angeles, and he is participating in San Francisco Museum of Modern Art's Project Los Altos in 2013.