ONE HUNDRED MULES WALKING THE LOS ANGELES AQUEDUCT
Screening Followed by Q&A with artist Lauren Bon
Moderated by Ken Brecher, President Library Foundation of Los Angeles
Thursday, Nov. 5th @ 8:00 pm
Tickets: $10 General Admission / $8 Student & Senior / $5 Members (copper & above)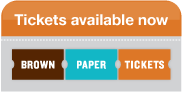 Vidiots Foundation presents a screening on the 102-year anniversary of the opening of the Los Angeles Aqueduct with a screening of the documentary "100 Mules Walking the Los Angeles Aqueduct," that follows a journey with a string of one hundred mules that drew a line between LA and a source of its water in the Eastern Sierra.
"One Hundred Mules Walking the Los Angeles Aqueduct" draws a line in time and space reconnecting Los Angeles with a water source that feeds it. The one month, 240 mile expedition is captured in this exquisitely shot documentary that celebrates the history of film and its love affair with the mythic American West. The story follows artist Lauren Bon on her meditation of the watersheds of the Intermountain West.
The film testifies to the mule's role in the shaping of the West, as their labor force was relied on heavily to build the global market as we know it; the Los Angeles Aqueduct (completed in 1913) and the Panama Canal opened within one year of each other. Hoover Dam construction began soon after that. The film celebrates the mule as the labor force relied upon to construct empires.
Learn More at http://100mules.com/
Doors will open at 7:30 PM and screening will begin at 8:00 PM.